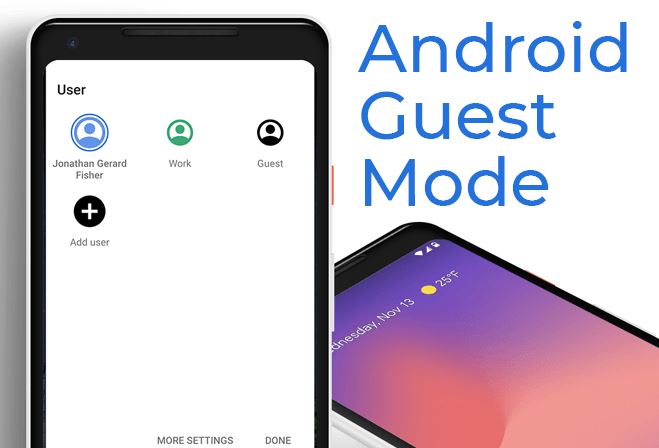 How to set up a guest mode on Android
The first thing you'll need to do is enter your phone's settings. You can do that by tracking down the 'Settings' app in your app drawer, or by swiping from the top down twice. We'll do the latter, and tap the settings icon.
In the settings, enter the 'System' menu.
There, amongst other options, you'll see the 'Multiple users' menu, which is the one we need.
Now, here you'll see an explanation of the guest mode, essentially. Your phone basically explains that enabling this will allow other users a personal space on your phone, for custom home screens, accounts, apps, settings, and more. So, tap the toggle highlighted below, and let's get started.
AD
The moment you enable this toggle, a new round of menus will appear. As you can see, the 'Add guest' option is now available, let's tap it.
Congratulations, you've created your first guest account. You can switch to it from this menu, by tapping the 'Switch to Guest' option, or you can do it later on. That's what we'll do. So tap the backwards arrow in the top-left corner.
Now, swipe down from the top twice, like you did in the beginning. At the bottom of your Quick Toggles, you'll notice a new menu, which is blue-colored. Tap it.
Here you'll see all your user accounts, including the 'Guest' one you've created. If you like to switch to it, you can do it from here. The same goes for returning to the admin account. If you'd like to delete the guest account, simply tap the 'User settings' option, which is also highlighted in the image below.
AD
Original article posted from Android Headlines